MINIB Natural Convectors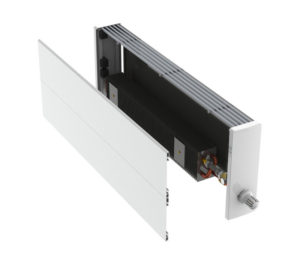 MINIB by Smith's Natural Convectors incorporate an efficient design with attractive, robust construction suitable for almost any indoor environment.
The main advantage of these convectors is that they are efficient, modern, economical and aesthetic heaters suitable for almost any indoor environment. Low cost to run, they provide even heat thoughout a space. Low water content, compact design and no electricity needed, they are an economical way to provide comfort and style to any room.
Features
Wall mounted convectors, without fan for dry environments
Narrowest wall mounted convectors with natural convection
Very high output
Short response time
…
MINIB Natural Trench Units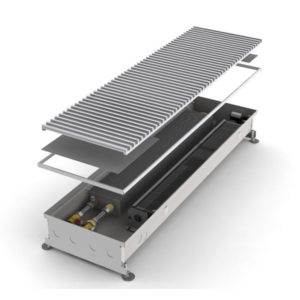 MINIB by Smith's Trench natural heating units (without fans) come in 14 styles made of stainless steel and 6 economy sizes made of galvanized steel.
Each model type comes in eight (8) different lengths ranging from 35.4" (2.95 feet) through 117.96" (9.83 feet) with capacities based on three (3) different EAT and four (4) different EWT. All based on 2 GPM. The unit on this page is called the PT4 which is our most popular model.
Features
High natural convection efficiency at low EWT
Short reaction time
Lightweight
Minimum requirements for operation and maintenance
Available with or without valves
Literature